Synapse Participates at IMTS 2022
Reveal energy savings and reduce unplanned downtime. Visit us at the IMTS 2022 event in Chicago, September 12-17, 2022.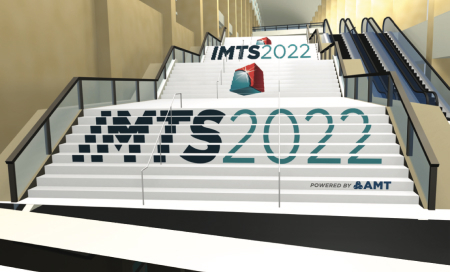 The International Manufacturing Technology Show (IMTS) will take place September 12 - 17, 2022 at McCormick Place, 2301 S. Lake Shore Drive, Chicago, IL 60616. Synapse Wireless will be participating in this event.

Booth#: 135575 - 10x10 - East Building, Level 3.
Reveal Energy Savings and Reduce Unplanned Downtime
Integrate Your Energy Management

SimplySnap uses standards-based software protocols and hardware interface devices to connect to existing equipment like HVAC systems, air compressors, paint booths, welders, furnaces, CNC machines, motors, pumps and other process equipment. Our integrated approach pinpoints and documents energy-saving outcomes across facilities and the entire enterprise.
Energy Management Solution Brief

Reduce Unplanned Downtime
SimplySnap uses industrial sensors and connectivity hardware to connect to critical equipment to monitor energy use, determine running state, temperature, vibration, air pressure and other data to analyze when equipment is outside of normal operations. When equipment downtime impacts production the cost of lost productivity is far greater than the equipment repair or replacement. Reducing the time to identify equipment problems helps keep small problems from becoming larger problems that lead to major equipment damage, expensive repairs, or impacts to production.
Equipment Uptime Solution Brief
###

For a preview of our featured solution at this event, please visit: Synapse Wireless - International Manufacturing Technology Show 2022 (imts.com)
To request a demo or more information please send us a note.