We Connect
Physical & Digital Worlds
Innovation is woven into the fabric of Synapse. We are driven to simplify the complex, reveal hidden opportunities, and deliver significant ROI. We see the world as it is and find opportunities to innovate within. We didn't start with a blank canvas; because our customers don't start with a blank canvas. We started with the very real, very demanding world of industrial-scale manufacturing -- a world more heavy-duty than it is high-tech. And we are shaping that world, making it more efficient, more productive, and more profitable, all by making it more sustainable. We start this process with our holistic IoT platform, SimplySnap, enabling wireless network lighting control, energy management, and equipment uptime solutions.
SimplySnap enables the management team to implement Industrial IoT in an attainable manner, through its wireless IoT infrastructure and ability to create digital twins of the facility, sense & control critical equipment, and integrate with other business systems, providing holistic management across the enterprise.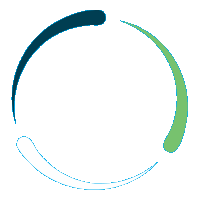 Loading
Wireless
Connectivity
Synapse's field-proven wireless mesh network serves at the foundation for connecting lights and equipment on your site and inside your facilities.
Wireless Technology
Designed for industrial scale and harsh RF environments, the Synapse mesh network "just works."
Easy to
Connect
The SimplySnap Lighting Control and Energy Management solutions are built on reliable, simple, next-gen, standards-based interfaces commonly used to connect and control your LEDs. This, in turn, creates a wireless mesh network. Every light becomes an opportunity to sense and control virtually anything that consumes energy within your environment.
Easy to Expand
Our Lighting Management solution pays for itself now and continuously. Draw energy insights for continuously improving processes and expanding your sphere of control over every-increasing numbers for energy consuming pieces of equipment and systems.
Smart
Equipment
With SimplySnap, facility managers can transform the lighting and industrial equipment into a smart, connected solution that provides energy savings and insights that pay for itself and continue to deliver value over time.
Industrial Scale
SimplySnap was designed to meet the challenges for large indoor deployments and outdoor areas, supporting 10,000 devices per site.
Enterprise Solution
From the chip to the cloud, SimplySnap will help you gain facility-wide control and insights that will support your operations and meet sustainability goals. Every light is an opportunity to light the way to smarter, cleaner manufacturing.
Innovation Insights
We go beyond lighting: the wireless mesh backbone of SimplySnap expands to offer additional solutions. Our platform can lower the integration cost of monitoring existing equipment, including managing HVAC systems and compressed air systems units with a full suite of scheduled and sensor-based controls.

Sustainability
Energy savings and sustainability go hand in hand. By helping our clients reduce the amount of energy they use to produce their projects we drive down the cost and carbon consequence of excessive energy consumption. Climate change and sustainability goals will impact every company's business model and growth potential for years to come.
Outcomes
Synapse turns goals into plans and plans into actions, delivering impactful energy-saving solutions where it matters most – the bottom line. By targeting the largest sources of energy consumption at industrial scale sites. We enable you to deliver measurable business outcomes that advance both your profitability and sustainability goals.
ROI
Whether you are trying to control your LED lights, coordinate disparate HVAC systems, or manage the compressed air system in your facility, in most cases SimplySnap can deliver the ROI and payback timeframes required by even the most stringent industrial facilities.